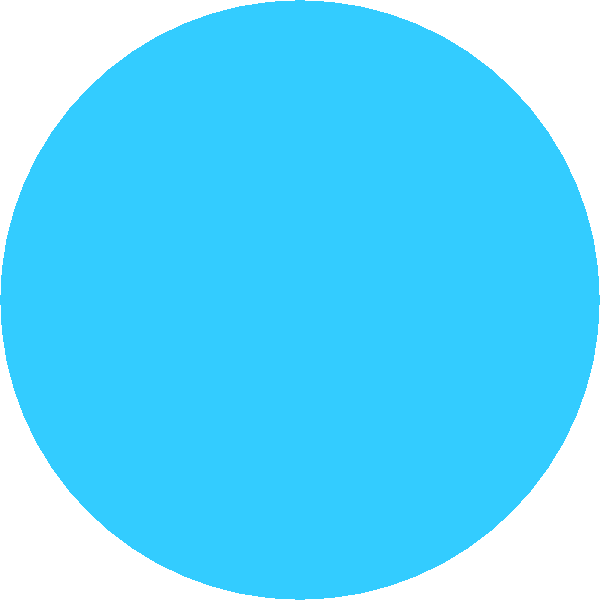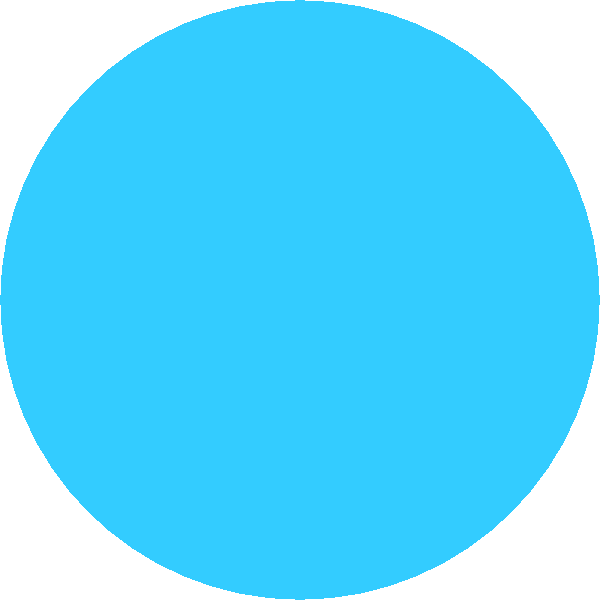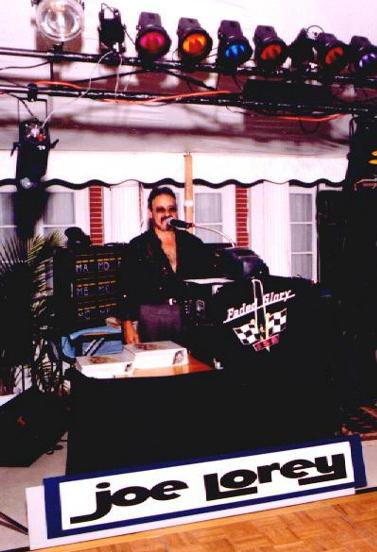 Washington Indiana Pool Party  and Class Reunion Summer 2001  ---Tropical Setting

Karaoke/DJ Combination

First American Bank -- Christmas Party 2001

at the Eagles Club in  Vincennes Indiana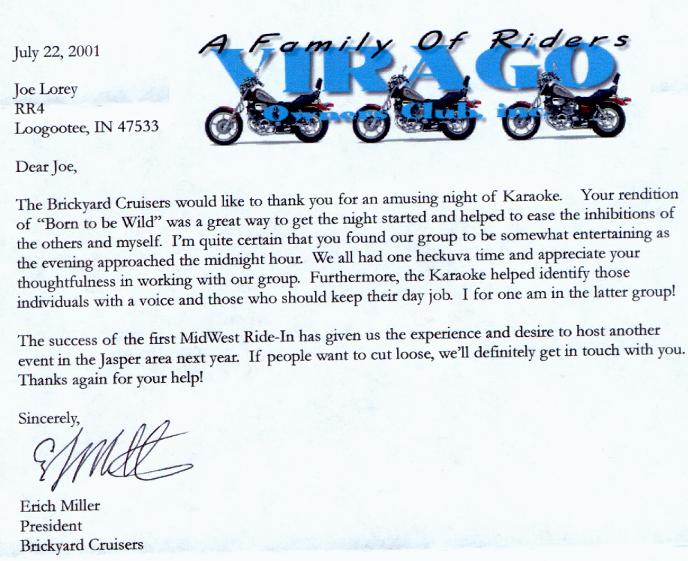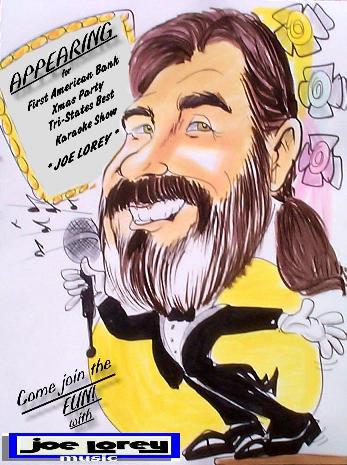 LISTEN TO JOE LOREY DEMO!

"Find more demos on other site pages!"

Some more Karaoke fun and a letter of thanks from Erich and the Brickyard Cruisers   Gang out of Indianapolis, IN.  Good times were had by all!!!

This page was last updated on: January 18, 2016
  JOE LOREY MUSIC...........

  The Buzz!!!

"Energized music entertainment that                 people are excited and talking about!"

  Please don't wait! To secure your event date, contact:

BJ'S ELECTRONICS

812-482-3484

"Here are some past events featuring JOE LOREY!

          May we add YOUR event too?!?"